Currently, Researchers and Faculty must submit a paper form to acquire up to date grant information. Administrators and Staff, if available, may assist by accessing PeopleSoft and reports.
Colleges follow separate processes and often involve a multi-step process to provide data.
Grants has to email a checklist or email a confirmation to members outside of the systems.
Workday leverages a unified system which will host all grants information. Researchers, faculty and appropriate administrative and staff members will now have visibility into data.
Data will be accurate, immediately available and accessible through reports and dashboards.
Reports and dashboards have drill down capabilities providing multiple layers of real-time data.
CURRENT VS. FUTURE STATE OF GRANTS PROCESSES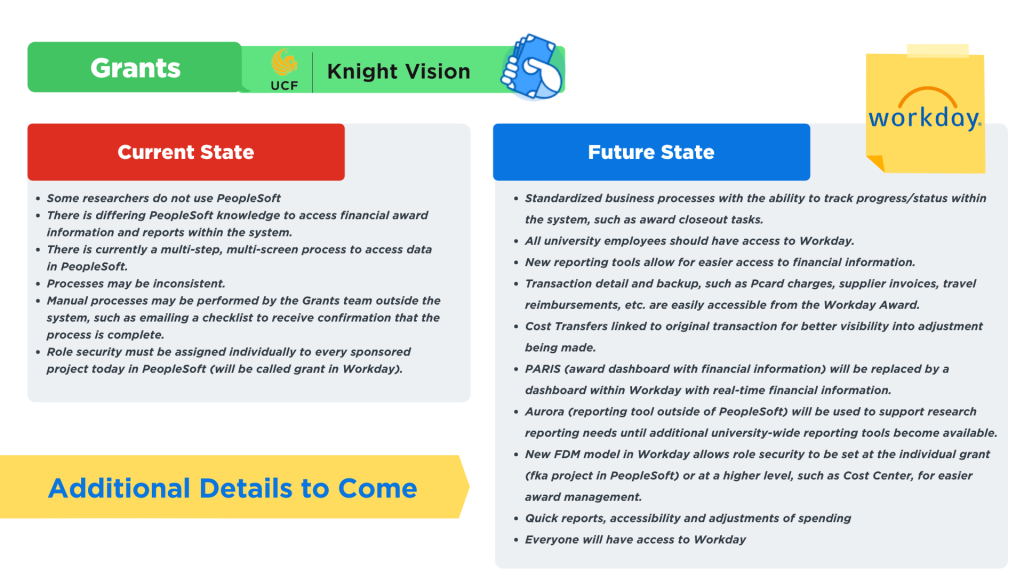 GRANTS WORKDAY WORKSTREAM TEAM STRUCTURE