Workday will provide many benefits to HR processes at UCF. This system will provide a mobile-friendly, configurable platform for employees at the university. Although the Workday implementation is still in the early stages, certain functionalities that will streamline business processes can be expected.
Reduction of paper processes

Paper timesheets (LAPERs) will be going away.

Many HR services will be accessible from mobile devices.
Requesting/approving time off will all be done in one system and will not require multiple channels of communication.
Managers and Supervisors will have easy access to view their teams' information, run team reports and initiate actions.
A dashboard interface will provide customizable visibility and access to important reports and actions.
All UCF employees will utilize Workday time tracking for the following:
Create and correct absence or time-off requests through self-service on a desktop or mobile device (including iPhone, iPad, Android, and additional web-enabled devices)
Upload attachments when requesting time off on a mobile device
Request time off for specific jobs if employee has multiple jobs
View time-off balances through self-service
View history of time-off or absence requests
Realize a unified experience for entering time-off or leave
of absence requests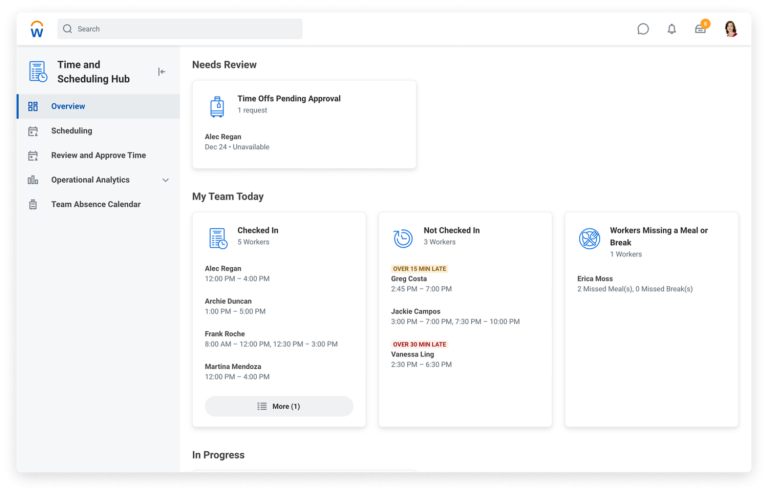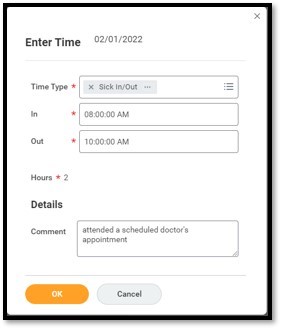 NON-EXEMPT EMPLOYEES (OVERTIME ELIGIBLE/HOURLY):
In Workday, a non-exempt employee at UCF will:
be required to clock in/out via Workday to log their

clock-in time

,

lunch break

and

clock-out time

.

be able to select/edit the time frame for their requested time off

only be paid for the hours they submit and get approved on time
With Workday mobile, non-exempt employees can clock in and clock out from their mobile device, and with geofencing, UCF will define the boundaries of each college/division that requires employees to clock in/out. Geofencing will require employees to be at their respective work locations in order to clock in/out with Workday mobile.
KRONOS TIMECLOCKS TRANSITION TO WORKDAY
Part of the Workday implementation includes the removal of Kronos timeclocks. Employees who currently use Kronos to clock in/out will transition to Workday, tentatively scheduled to go into effect in July 2022.
UCF is working toward solutions for this transition from Kronos timeclocks. As these decisions are finalized, information will be shared with all impacted staff. Training, resources and support will be provided to all employees.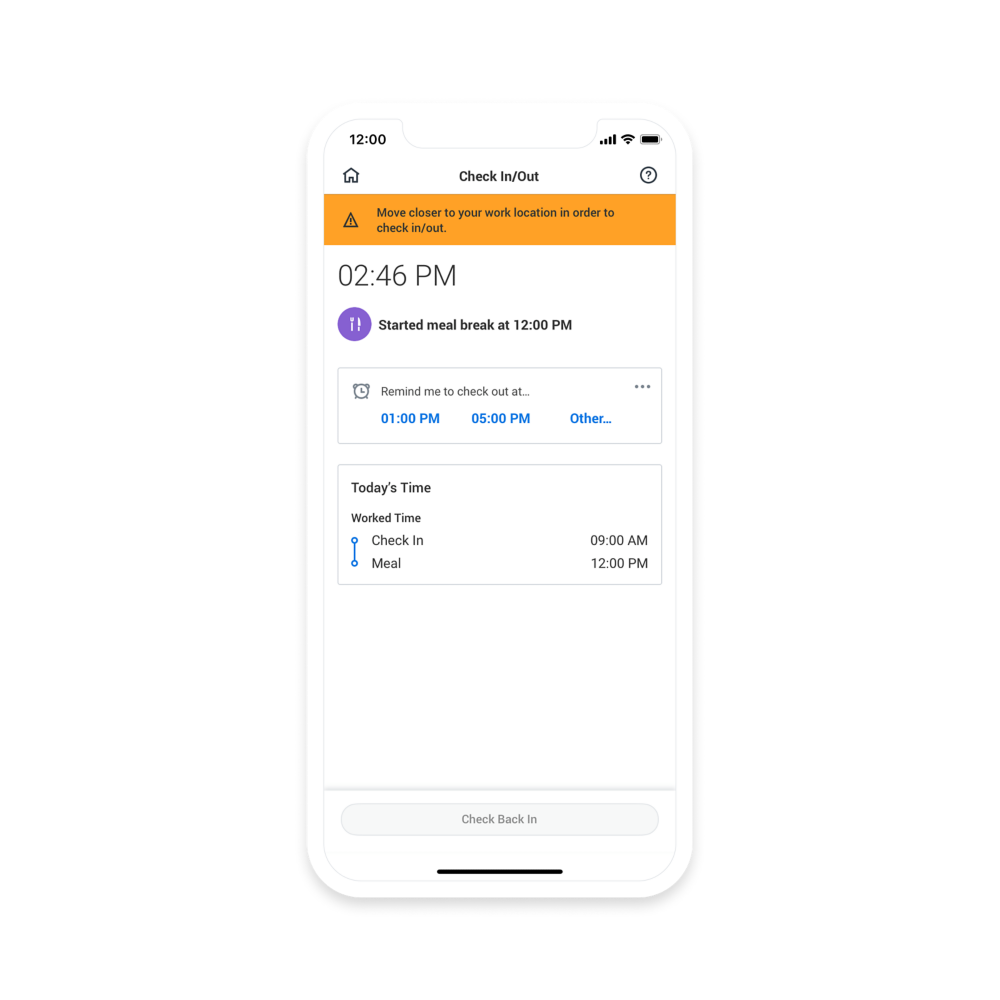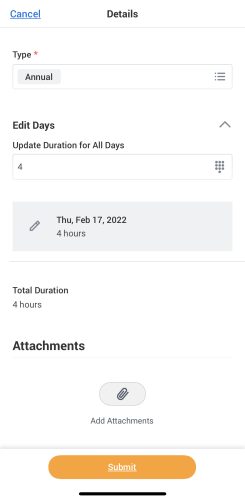 EXEMPT EMPLOYEES (NOT OVERTIME ELIGIBLE/SALARIED):
In Workday, an exempt employee at UCF will:
not

clock in/out in Workday

utilize the Workday absence calendar to enter exceptions such as sick or annual leave

enter time off by submitting the number of hours in the days requested off

be able to add comments to specify the reason for time off and time of day taken off